AC/DC producer George Young dies at 70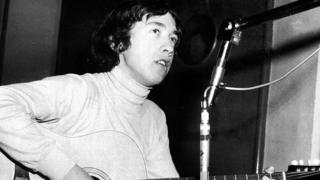 Australian songwriter and AC/DC producer George Young has died aged 70.
"It is with pain in our heart that we have to announce the passing of our beloved brother and mentor," the band said in a statement.
Young was best known for his behind-the-scenes work, helping to create what would become one of the biggest rock acts in the world.
He first found fame in the 1960s as a member of Sydney-based The Easybeats and became a successful songwriter.
Some of his classics include Love is in the Air and Friday on my Mind, with long-time collaborator Harry Vanda.
AC/DC front men Angus and Malcolm Young, his brothers, said that without his help and guidance, there would have been no AC/DC.
As a teenager, Young emigrated from Scotland to Australia with his two brothers and became an acclaimed guitarist with the Easybeats.
David Albert, CEO of Australian music firm Alberts, paid tribute to the man he described as a "consummate songwriter" and "trailblazing producer".