Australia 'one-punch' attack: First man jailed under new law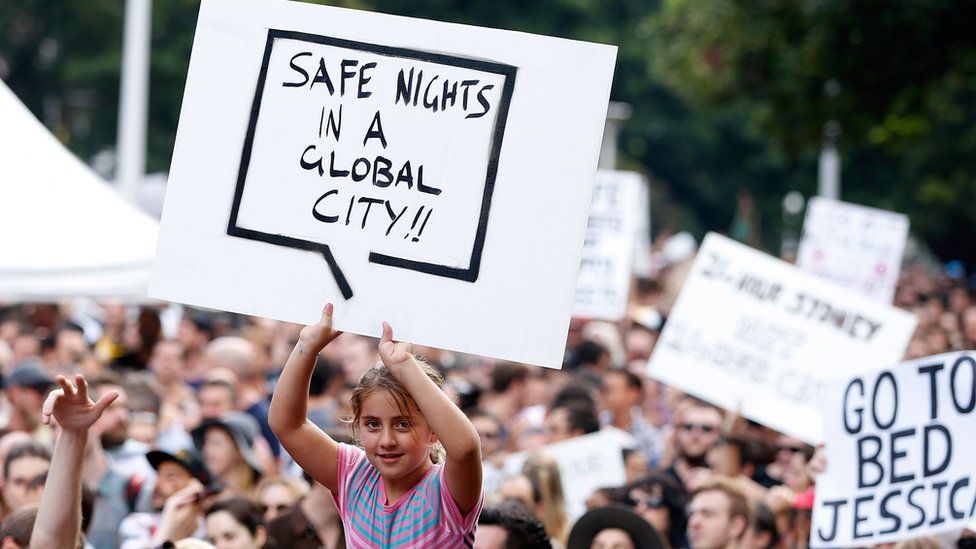 A Sydney man has become the first person to be sentenced under an Australian state's "one-punch" laws.
Those convicted of fatal one-punch assaults while under the influence of drugs or alcohol face minimum eight-year sentences in New South Wales.
Hugh Garth, 25, was sentenced to more than 10 years in jail for fatally punching a man while intoxicated in 2014.
In May, Mr Garth was found guilty of delivering a single, fatal blow to nurse Raynor Maland, 21, outside a Sydney house during a birthday party.
He was convicted of unlawful assault causing death.
One-punch attacks have been described colloquially as "king hits", but campaigns to label them "coward punches" have gained momentum in recent years.
Mr Garth's sentencing judge said the attacks had become too common.
"Such offences are cause for grave disquiet and the community is understandably angry and frustrated by their occurrence," said Judge Antony Townsden, according to an Australian Broadcasting Corp report.
State legislators brought in the laws following community outrage over the deaths of two young men who died from single blows to the head during separate nights out in Sydney.
The laws, part of a larger package of anti-violence measures, have drawn criticism as too rigid, particularly over the mandatory minimum sentence. They have also been blamed for affecting the city's nightlife.
However, authorities have repeatedly defended the measures, saying they have reduced street violence.