Australia to end air strikes against IS in Iraq and Syria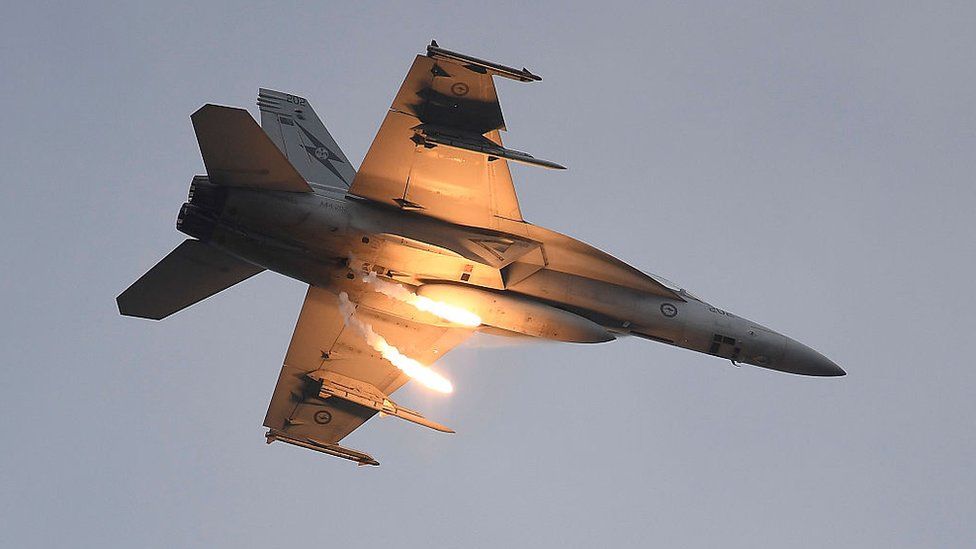 Australia has said it will stop conducting air strikes against so-called Islamic State (IS) group targets in Iraq and Syria.
Six hornet jets will be recalled, although refuelling and surveillance aircraft will remain at Iraq's request.
Defence Minister Marise Payne said the announcement followed Iraq's recent declaration of victory over IS.
She said Iraq and other allies had been consulted on the decision.
Australia has deployed about 780 military personnel as part of the US-led coalition.
"Given the success that has been achieved on the battlefield by the Iraqi security forces, Australia's contribution is now at a transition point," Ms Payne said.
"Following discussions with Iraq and members of the international coalition, the Australian government has determined we will bring home our six Super Hornet strike aircraft from the Middle East."
She described the campaign as long and "brutal" and thanked the Australians who had served.
Two weeks ago, Iraqi Prime Minister Haider al-Abadi told a conference in Baghdad that Iraqi troops were now in complete control of the Iraqi-Syrian border.
The US welcomed the end of IS occupation, but said the fight against the group would continue.