Australian police charge seven with abusing boys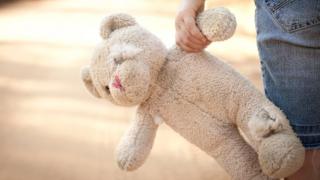 Seven people have been charged in Australia over the alleged sexual and physical abuse of three young boys.
The four women, two men and a 17-year-old girl face a total of 127 charges over the alleged abuse in a town near Sydney between 2014 and 2016.
The suspects were reportedly involved in a circus school. All planned to contest the charges, local media said.
Authorities said the group knew their alleged victims, who were all aged under eight at the time.
All seven suspects have been charged with sexual assault offences. Other allegations include kidnapping, physical assault and the production of child abuse material.
"Police will allege in court the group participated in ongoing sexual and physical abuse of three boys, who were known to them, between 2014 and 2016," New South Wales Police said in a statement.
According to Australian media, the circus school in the Blue Mountains, 100km (62 miles) west of Sydney, ran community classes for children with and without disabilities.
Police taskforce
Authorities said they arrested the seven people following "extensive investigations" by a special taskforce that was established last July.
The six adults facing charges are aged between 18 and 58. Police have not given further details about their investigation.
A lawyer representing four of the suspects said his clients would deny all charges against them, the Australian Broadcasting Corporation reported.
"They are pleading not guilty to all the sequences," Bryan Wrench said outside Sydney Central Local Court on Tuesday.
The others also intended to plead not guilty, Sydney's Daily Telegraph said.
All of the accused were refused bail on Tuesday.