H&M apologises to musician for using song 'without approval'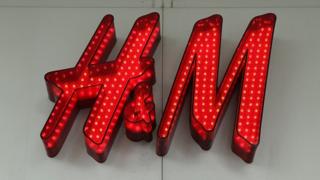 Fashion giant H&M has apologised to a musician after he publicly criticised the retailer for using his song without permission.
Australian artist Harvey Sutherland said his track, Bamboo, accompanied an advert posted on Instagram on Monday.
When initially asked about the song by other Instagram users, H&M replied that it was "specifically produced for us" and "does not have a name".
But it later removed the advert after being challenged by the musician.
"We apologise and have now removed content featuring the music from all of our social media accounts," a statement from the company said.
Harvey Sutherland, real name Mike Katz, had commented several times on H&M's descriptions about the post.
In another reply, he said "DM [direct message] me and let's make a deal".
According to the Australian Broadcasting Corporation, the musician has also worked as a lawyer for a firm that specialises in intellectual property.
Other Instagram users also pointed out the discrepancy, some using the hashtag #payharvey.
H&M said in its statement on Wednesday that it had contacted the musician, but did not comment further. Mr Katz did not immediately respond to a request for comment.
Last month, H&M was widely criticised and accused of racism after it used a black child to model a "coolest monkey in the jungle" hoodie.