Australia MP reveals 'traumatic story' in citizenship defence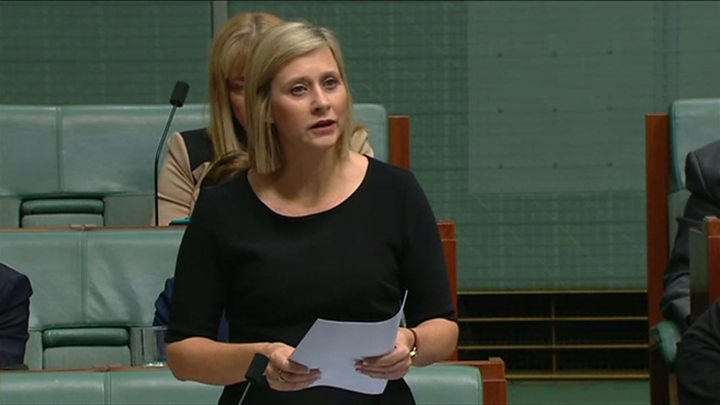 An Australian MP says she cannot verify if she is legally allowed to sit in parliament as she has been estranged from her mother since the age of six.
Susan Lamb, from the opposition Labor party, is facing scrutiny over whether she is a dual citizen - a status that is prohibited for Australian MPs.
In an emotional speech, Ms Lamb said her "traumatic story" from childhood meant she could not access key papers.
One government minister said her eligibility remained in question.
Ms Lamb said her British father died about 20 years ago, having raised her as a single parent, and she was unable to prove she was not a dual citizen.
Fighting back tears, she told fellow MPs that her mother once dropped her at school and "never came back".
"I would rather not share this with my closest friends, let alone the parliament of Australia," she said on Wednesday.
"I do not know what was going on in my mum's life back then... I do not know what is going on in her life now."
She said the UK Home Office needed her parents' marriage certificate to determine whether she had inherited citizenship.
Ms Lamb said she was not legally entitled to access the certificate herself.
"So I would simply ask those opposite [government MPs] - take a moment and think about the circumstances," she said.
Government frontbencher Michael Keenan said the speech did not resolve doubts over the opposition MP's status.
"I am very sorry to hear of her personal circumstances and clearly it is very painful for her," he said.
"[However] we have had members in very similar positions and ultimately they referred themselves to the High Court."
Both parties have intensely scrutinised each other over the dual citizenship saga, amid tight numbers in the House of Representatives.
The constitutional rule has unseated 10 politicians since last July. Two MPs have since returned through by-elections.