Dreamworld ride victims 'died almost instantly'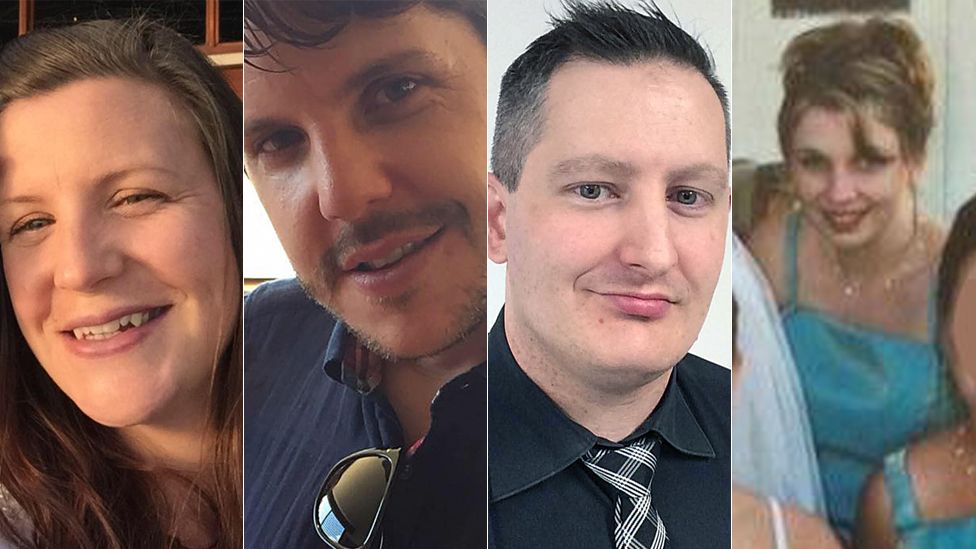 The four victims of Australia's Dreamworld theme park accident in 2016 "died almost instantly" after being thrown from a ride, a court has heard.
A long-awaited inquest into the water ride malfunction had its first preliminary hearing on Tuesday.
It heard that victims Kate Goodchild, Luke Dorsett, Roozi Araghi and Cindy Low were crushed when their raft collided with another raft and flipped.
A water pump had stopped working just before the accident, the hearing heard.
The collision took place at the end of the Thunder River Rapids ride, an attraction that simulated the experience of white-water rafting.
Two children were also on the raft but managed to escape, counsel assisting the inquest Ken Fleming told the Coroners Court of Queensland.
Mr Fleming said the tragedy happened about 15 seconds after a pump stopped working and caused water levels to drop.
A raft that was ahead of the one carrying the families was stranded on steel railing at the time of the impact, he said.
The children were thrown free when the second raft overturned but the adults suffered fatal injuries, Mr Fleming said.
What will the inquest investigate?
It will examine whether the accident could have been avoided through factors such as ride construction and maintenance.
Staff training and other safety measures that were in place will also be investigated.
Another preliminary hearing has been scheduled for next month, but local media said the formal inquest would most likely begin in June or July.
Mr Fleming said the inquest should first examine the accident and the response, before later exploring whether reforms should be made.
Last year, police recommended that no Dreamworld employees should face criminal charges.
Dreamworld's owner, Ardent Leisure, has said it will co-operate with the inquest. It demolished the Thunder River Rapids ride last year.