Commonwealth Games: Delegate accused of assaulting athlete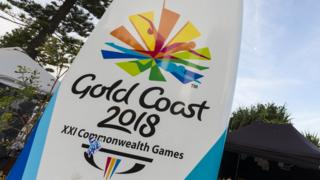 Australian police say they are investigating an accusation of assault made against an international delegate at the Commonwealth Games.
The Commonwealth Games Federation (CGF) described it as a complaint of indecent assault.
Australian media reported the alleged victim was an athlete taking part in the games and the accused official was from Mauritius.
The games on Queensland's Gold Coast will officially begin on Wednesday.
CGF chief executive David Grevemberg said the event would not tolerate "bad or abusive behaviour of any nature".
"[The allegation] is of grave concern because it compromises the integrity of everything we look to uphold in terms of harm-free environments," he told reporters on Wednesday.
"There is just no place for that at the Commonwealth Games."
The investigation will be handled by police, the federation said.
More than 4,500 athletes from 71 nations and territories will compete in the games, which will take place over 12 days.