Australia 'shocked' by 2,400 sheep deaths on export ship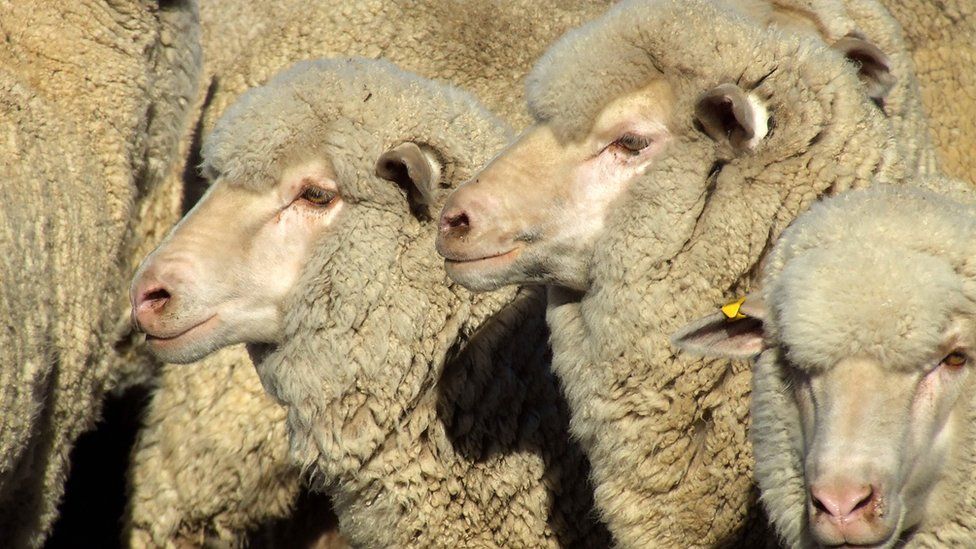 The Australian government says it will investigate how thousands of sheep died on a live export ship last year.
About 2,400 animals succumbed to heat stress while travelling from Perth to three nations in the Middle East in August, according to the government.
One minister said he was "shocked and deeply disturbed" after seeing footage supplied by an animal rights group.
On Friday, Canberra threatened to block an upcoming shipment if welfare requirements were not met.
The deaths in August comprised 3.76% of the 63,800 sheep on board the ship, almost twice the percentage that requires formal investigation, the government said.
It said the animals had endured extreme heat on the voyage to Qatar, Kuwait and United Arab Emirates.
Agriculture Minister David Littleproud said the industry must be conducted "properly and sustainably".
"This is the livelihoods of Australian farmers that are on that ship," he told the Australian Broadcasting Corporation.
Mr Littleproud did not give details about the footage, which had been provided by Animals Australia.
Although acknowledging the trade's importance to farmers, Mr Littleproud said whistleblowers should be supported to come forward "so we can nail those who do the wrong thing".
Animal rights groups in Australia have previously called for the suspension of live exports due to welfare concerns.
The government said it would block another shipment of 65,000 sheep, due to leave Perth on Monday, if the exporter fails to meet animal welfare measures.
They include reducing the number of livestock by at least 15%, travelling with an independent observer, and providing images for each day of the journey.
The Australian Livestock Exporters Council, an industry body, said it was committed to improving animal welfare.
According to the body, nearly 12,400 of 1.74 million sheep died during exports last year - a mortality rate of 0.71%.
"The range of livestock mortalities... is trending down, but our industry is determined to achieve better outcomes," the group said in a statement.