Archbishop Philip Wilson to step down after sex abuse cover-up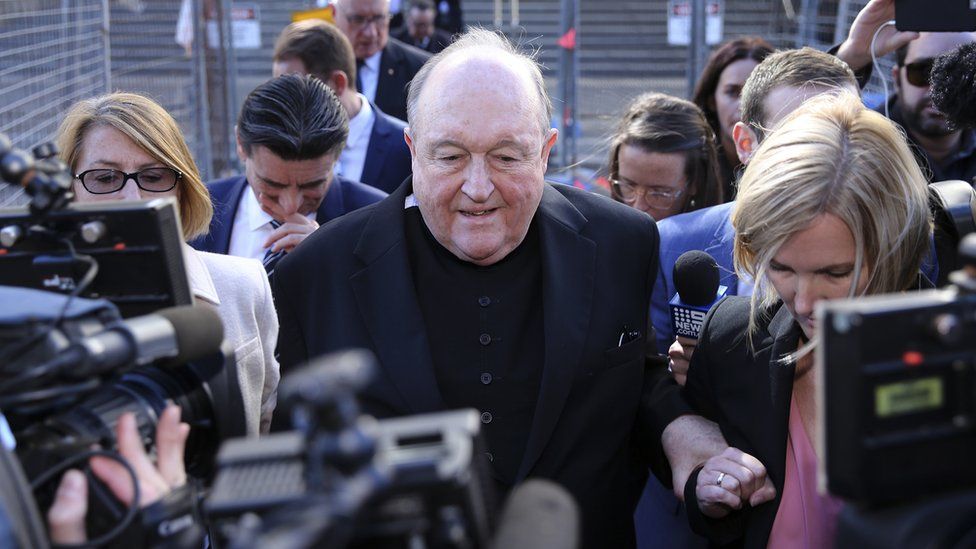 A Catholic archbishop in Australia convicted of concealing child sexual abuse will step down from his position.
He is the most senior Catholic in the world to be convicted of the offence.
Wilson said he would step aside from his duties on Friday.
"It is appropriate that, in the light of some of his Honour's findings, I stand aside from my duties as Archbishop," he said in a statement released on Wednesday.
"If at any point in time it becomes necessary or appropriate for me to take more formal steps, including by resigning as Archbishop, then I will do so."
He did not indicate whether he would appeal the Newcastle Local Court's conviction, for which he faces a maximum two year sentence.
On Tuesday, the court ruled that Wilson had known about a paedophile priest's abuse of altar boys in the 1970s and failed to report the crimes to police.
A magistrate found that Wilson, who was told about the abuse from young victims, dismissed their stories because of his desire to protect the Church's reputation.
Child sexual abuse survivors in Australia have praised the verdict as a milestone in confirming the church's legal accountability for such crimes.