Australia launches national inquiry into sexual harassment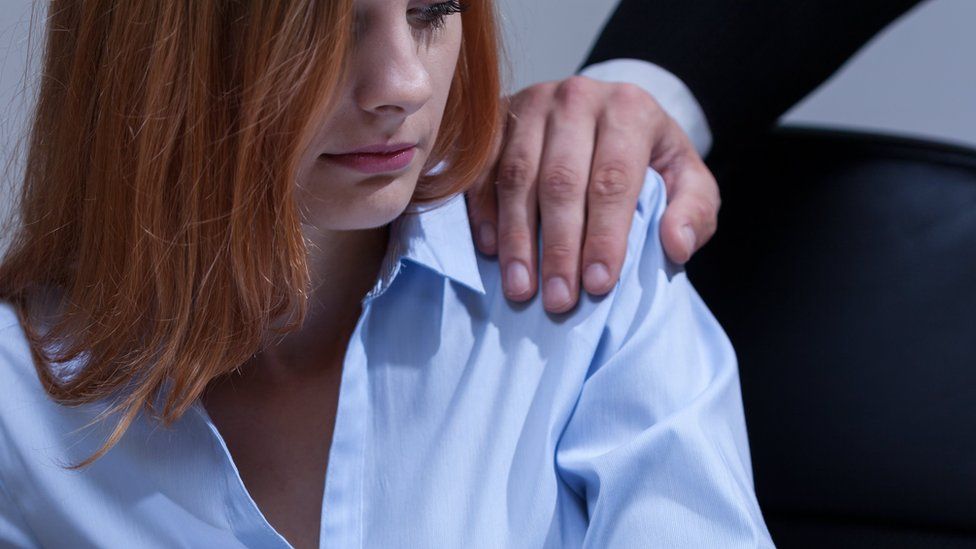 Australia has announced that it will hold a national inquiry into workplace sexual harassment.
The investigation is in part a response to the global #MeToo movement against sexual misconduct, Sex Discrimination Commissioner Kate Jenkins said.
The government described the inquiry, to take 12 months, as the most comprehensive of its type globally.
It will aim to implement sweeping standards, including potentially the introduction of new criminal laws.
"MeToo has resulted in a lot of women and men speaking out about sexual harassment and we know workplaces want to do better," Ms Jenkins said on Wednesday.
How bad is harassment in Australia?
The Australian Human Rights Commission (AHRC) has described sexual harassment as a "persistent and pervasive problem in Australian workplaces".
It says more than 20% of Australians over the age of 15 have experienced sexual harassment at work.
Although most employers have anti-harassment policies, Ms Jenkins said these had not "actually changed the behaviours in the workplace".
"We need to continue working to create a society where this kind of conduct is unthinkable, and where sexual harassment at work is not something people simply have to put up with," she said.
Under Australian law, sexual harassment is defined as any unwelcome sexual advance or conduct of a sexual nature where someone feels offended, humiliated or intimidated.
What is significant about this inquiry?
But the Australian government says its inquiry will be unprecedented globally because of its large scale and oversight by the AHRC, an independent human rights body.
"We can't find any other country that's looking at this issue in such a comprehensive manner," Minister for Women Kelly O'Dwyer said.
The inquiry will cost an estimated A$900,000 (£500,000; $665,000), more than half funded by the government, and be overseen by Ms Jenkins.
Although not a legislative body, the AHRC can make recommendations about laws to federal and state governments.
Ms Jenkins said that "all options" would be considered, including the possibility of recommending criminal laws.
The commissioner will hold public consultations around Australia and invite submissions from individuals and organisations.
In developing new workplace guidelines, the inquiry will examine and assess:
The causes of workplace sexual harassment;
The use of technology and social media;
The effectiveness of current laws and policies.
It will also attempt to determine the financial cost of sexual harassment on the economy, as well as on individuals.