Adelaide 'mansplaining' advert draws criticism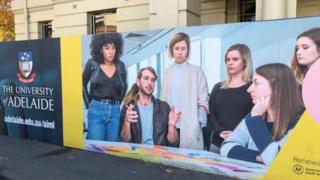 A "mansplaining" advertisement in Adelaide has drawn mockery and criticism from social media users.
The poster, spotted next to the crest of the University of Adelaide, shows five silent women listening to a man.
The university said it was not behind the image, which came from a South Australia government agency.
"We recommend you direct your enquiries to Renewal SA (see the bottom right corner of the pic)," the university told the Mamamia website.
"While the angle of the photo suggests this is a University of Adelaide image, the image was not supplied by or approved by the university," it said.
Renewal SA works on urban development projects for the government of South Australia and is redeveloping the former Royal Adelaide Hospital, where this poster has been put up, ABC Australia reports.
The weblink under the University of Adelaide logo is for the Australian Institute for Machine Learning, which is due to move into the building.
"Our logo is part of a separate image, which has been cropped out," a university spokeswoman told ABC.
Some social media users joked that the poster made it look as if the university was offering a "Master of Mansplaining" course.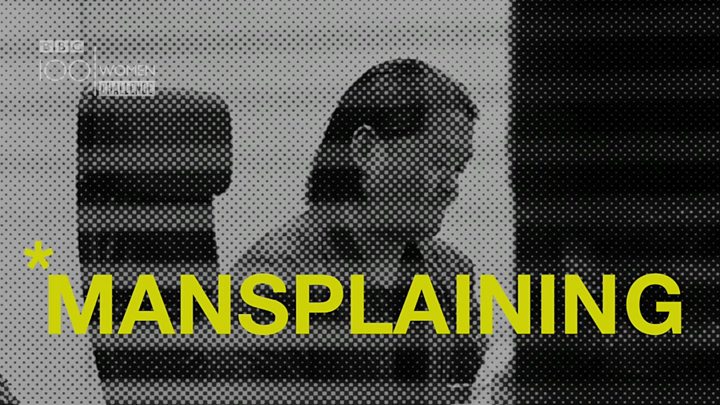 Mansplaining is when a man explains an issue to a woman in a manner regarded as condescending or patronising.
It is closely related to "bropriation", when a man repeats an idea first suggested by a woman and receives the credit for it.