Sinead McNamara, Australian Instagram model, dies on Greek yacht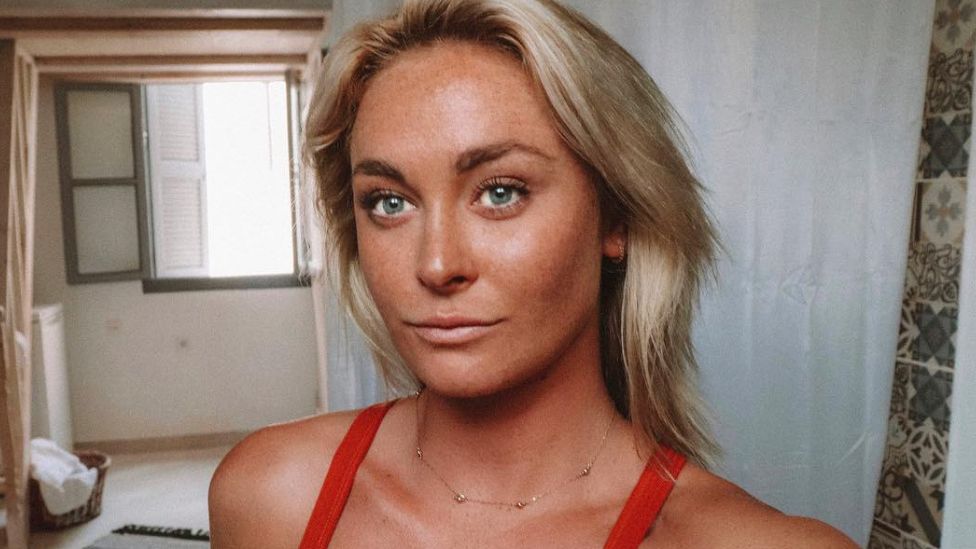 Friends and family have paid tribute to an Instagrammer who died in Greece while working on a billionaire's yacht.
Sinead McNamara, 20, from Australia was found in a critical condition on the vessel on Thursday, and died while being airlifted to hospital.
Greek authorities have launched an investigation into her final hours on the boat, which was docked on the island of Kefalonia.
The super-yacht is owned by Mexican mining magnate Alberto Bailleres.
Mr Bailleres and his family had left the Mayan Queen IV boat days before the incident, Greek news outlets reported.
Ms McNamara, originally from Port Macquarie in New South Wales, regularly posted pictures of her travels to her Instagram account, where she had more than 12,000 followers.
In a post last month she wrote: "Living & working on a boat seeing all that the world has to offer. Yep I think I have it pretty good."
Her friends have expressed their grief on social media, describing the young woman as a "free-spirited" and "adventurous" soul.
"You lived life with no fear and it's a blessing to have known you," one friend wrote.
Another said: "Everyone should take a page from Sinead's book - where she was meant to have a holiday in Bali that turned into a year and a half trip sailing across the world."
Australian YouTuber Alex Hayes, who was a friend of Ms McNamara's, shared a tribute, via an Instagram story, to his 650,000 followers.
"Life is so precious," he wrote. "Gone way too soon. Such a beautiful human being. Will cherish all our memories."
Several fans also left messages on her account on the last post to appear on her page.
The BBC is not responsible for the content of external sites.
The circumstances of her death remain unclear. Greek media reported authorities had ordered that the yacht remain in the port of Argostoli while investigations take place.
Her cousin told the Daily Telegraph newspaper that the family did not know the cause of the death but believed it may have been a boating accident.
The newspaper reported that Ms McNamara's mother and sister had already been on their way to Greece to visit her when they received news of the tragedy.