Australian police find 'up to' five bodies in a house in Perth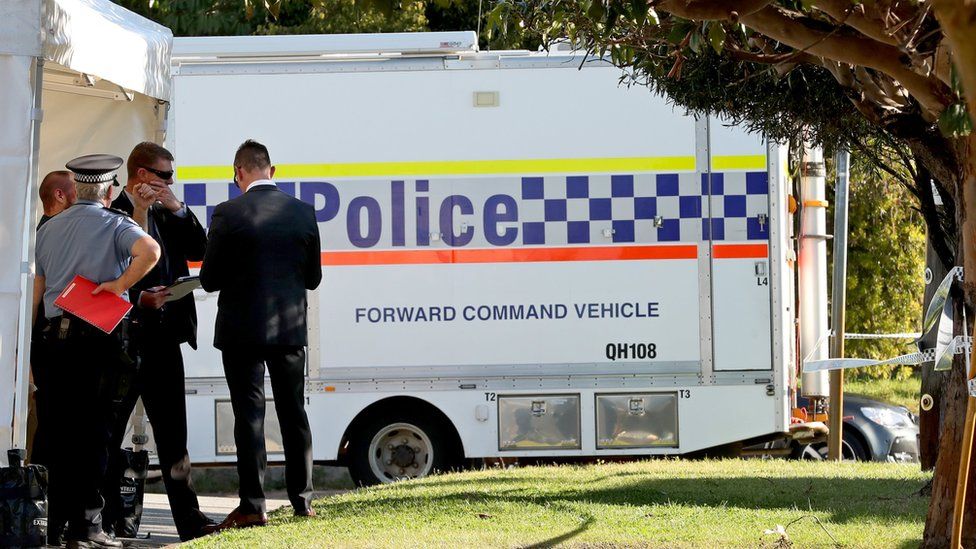 Up to five bodies have been found in a house in suburb of Perth, according to police in Western Australia.
The dead include women and children. Assistant commissioner Paul Steele said the incident was "tragic" but that there were no ongoing safety concerns.
He said officers made the discovery on Coode Street in Bedford after a man attended a regional police station.
The man, who is in his 20s, is in custody. It is not yet known if the victims were related.
The BBC is not responsible for the content of external sites.
Mr Steele called the discovery "heartbreaking" and said the tragedy would send a ripple through the wider community.
He said forensic teams were on the scene and investigators were trying to piece together a timeline of events.
In July, a 19-year-old man was charged with the murders of two children and their mother in another Perth suburb, Ellenbrook.
It was the country's worst mass shooting since 1996. Police treated it as a murder-suicide, saying resident Peter Miles killed himself and six relatives, including his four grandchildren.