Australian awarded house in 'bizarre' 20-year squatting case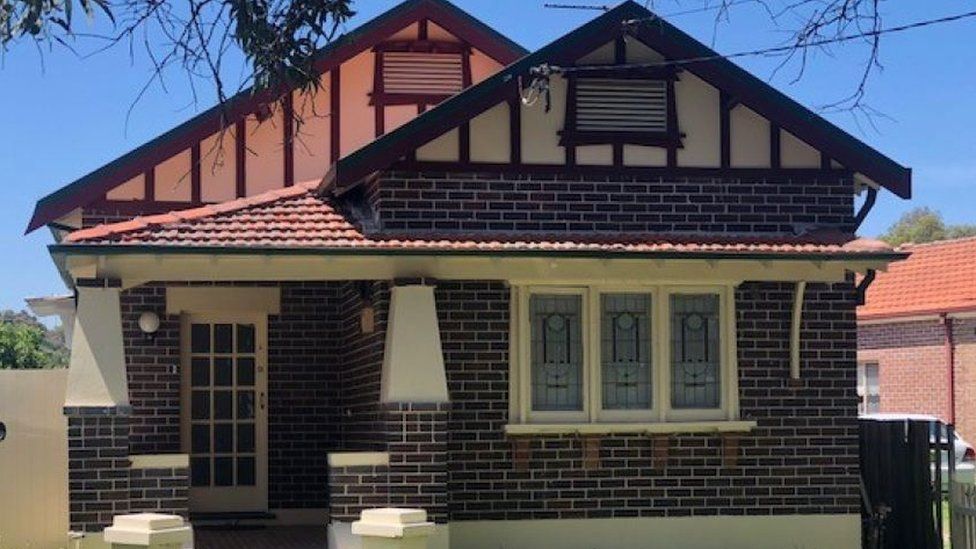 Two decades ago, Australian property developer Bill Gertos found a house sitting empty in Sydney. So he changed the locks, repaired the property - and began leasing it to tenants.
Now Mr Gertos has won a legal battle to be declared the official owner of the house - which is estimated to be worth A$1.6m (£0.9m; $1.1m).
It followed a court battle with descendants of its previous owner.
Mr Gertos was granted ownership under a law recognising squatters' rights.
Squatting is when someone occupies an empty or abandoned property which they don't own or rent, and without the owner's permission.
In New South Wales, squatters can be awarded ownership if they have occupied a property for more than 12 years.
The court granted Mr Gertos those rights because he had repaired and maintained the property since 1998.
Australian media outlets described the case as "bizarre" because the relevant law is typically used by those who move into a property themselves.
'I decided to take possession'
Mr Gertos told the Supreme Court of New South Wales that he first became curious about the house, in the suburb of Ashbury, because it was in "disrepair".
He said he went to the property in late 1998 and determined that it was unoccupied and uninhabitable.
"I left the property and then decided to take possession of it myself," he said in a court affidavit.
Mr Gertos spent nearly A$150,000 on repairs and renovations before installing tenants, the court heard.
But the descendants of previous owner Henry Thompson Downie, who died in 1947, launched a legal challenge last year after Mr Gertos applied for ownership.
Mr Downie's relatives testified that the family had vacated the house before World War Two due to an ant infestation, after which it was rented to a sole tenant. That tenant leased the home until her death in April 1998.
The family argued that Mr Gertos had not acted in an "open" manner, meaning he should not be able to claim ownership through squatting laws.
But Justice Rowan Darke disagreed, ruling: "Mr Gertos succeeded in taking and maintaining physical custody of the land, to the exclusion of all others."
Mr Downie's relatives intend to appeal against the decision, the Australian Broadcasting Corporation reported.