Lamar Patterson: Basketball star's dog seized from hand luggage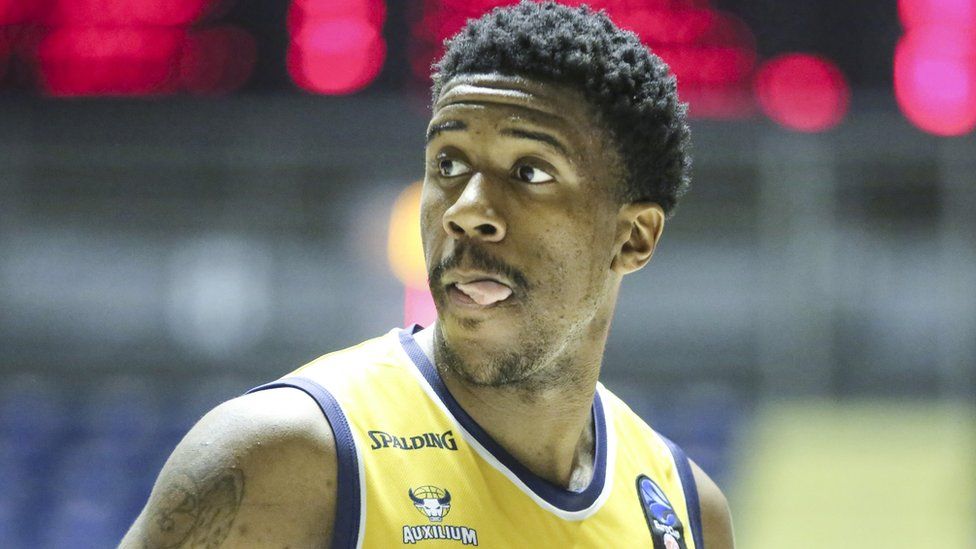 Australian authorities have seized a French bulldog from a US basketball player after he flew into the country with the pet in his hand luggage.
Former NBA player Lamar Patterson, 27, was stopped at Brisbane Airport on Thursday after his dog, Kobe, was discovered by border officials.
The dog was taken into quarantine and is to be deported to the US on Friday, authorities said.
Australia has strict animal quarantine laws to prevent importing infections.
Actors Johnny Depp and Amber Heard famously fell foul of Australian quarantine laws in 2015 when they smuggled their dogs, Pistol and Boo, into the country.
Patterson, who signed with Australian team the Brisbane Bullets this week, had spent "most of the morning with customs officials", the club said.
He had first boarded a domestic flight in the US on American Airlines, which allows pets on board, before connecting to a Qantas flight in Los Angeles.
Qantas permits only assistance dogs in the cabin but Kobe went undetected by airline staff, Australian media reported.
Coach Andrej Lemanis said there had been "some confusion" as Patterson had asked US airport officials about travelling with his pet.
"When he got to [Los Angeles International Airport] no-one said anything to him. He went through security. Somehow he got it on the plane," Lemanis said, reported The Courier Mail newspaper.
Patterson, who formerly played for the Atlanta Hawks, often features his dog on social media.