Covid: Australia halts New Zealand travel bubble over Auckland lockdown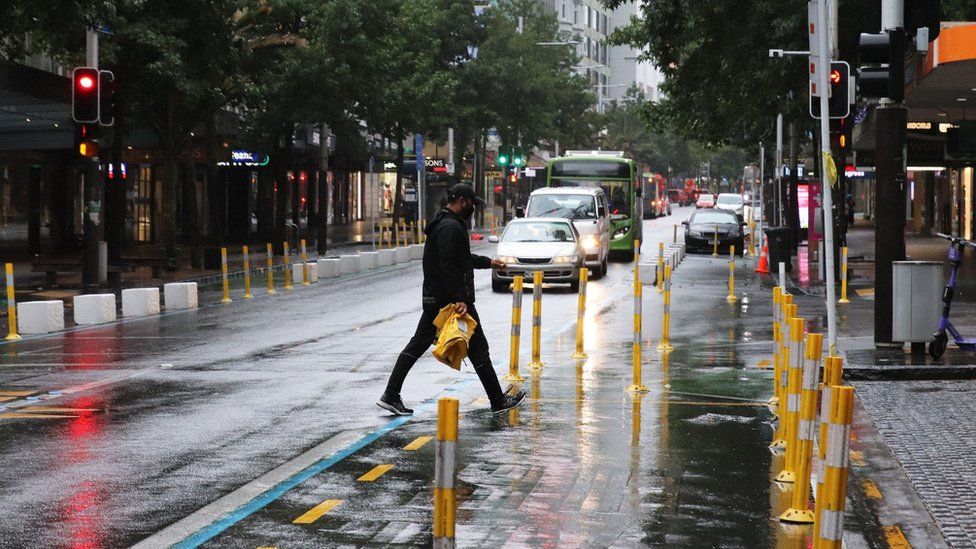 Australia has suspended its quarantine-free travel arrangement with New Zealand after the discovery of three new coronavirus cases in Auckland.
New Zealand's biggest city was put into a three-day lockdown over the cases.
Both countries have been praised for their handling of the pandemic.
Australia has recorded 909 deaths since it began, while New Zealand has reported 25.
Australia's health department said the suspension of the travel arrangement followed an "urgent meeting" between Chief Medical Officer Paul Kelly and top health officials in the states that had been open to "green zone" flights.
It added that states would determine "how to manage people who have already arrived in Australia from New Zealand and who may pose a risk of transmitting" the virus.
What is happening in Auckland?
Under the measures, the city's 1.7 million residents are required to stay at home except for essential shopping and work. Schools and non-essential shops will close, and entry in and out of the city restricted.
Ms Ardern said three days should allow the government to get more information and get more testing done, and would also help determine if there was any community transmission.
She said the country was going "hard and early" after the cases were identified.
The rest of the country is moving to a higher level of alert, with schools and businesses remaining open but people encouraged to find alternative ways of working if possible.
The three community cases were identified in a mother, father and daughter from South Auckland. It is unclear how the three contracted Covid-19.
You might be interested in watching: