Facebook Australia row: How Facebook became so powerful in news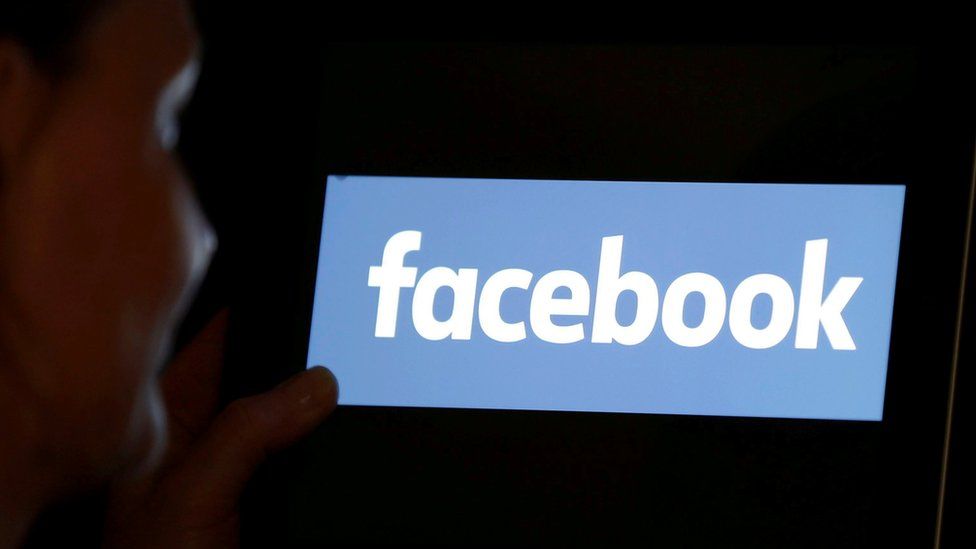 On Thursday, millions of Australians woke up to find a drastically different version of Facebook - one devoid of any news.
Overnight, Facebook banned Australian users from sharing or viewing news content on the platform - in response to a proposed law that would make tech giants pay for such content.
Facebook has, in just a matter of years, established itself as the place where many get their news. And the platform's outsized influence on how some newsrooms make editorial and hiring decisions has led to it being described as "the absent editor in the room".
So how exactly did it cement its place one of the world's biggest sources of news?
Facebook becomes top Australian news source
There's no doubt that Facebook has become one of the most - if not the most - important social network for many news consumers.
According to a Reuters Institute report, up to 40% of Australians used Facebook for news between 2018 and 2020 - making it the country's most popular social media and messaging platform for news.
But there has been much concern about the dominance of these tech firms in the media landscape.
In 2018, an Australian market regulator launched an inquiry into the impact of Google and Facebook on competition in media and advertising.
The inquiry by the Australian Competition and Consumer Commission (ACCC) found that big tech giants collected the lion's share of revenue and profits in the media space. Of every A$100 (£56; $77) spent on digital advertising in Australian media these days, A$81 goes to Google and Facebook.
In light of this imbalance between tech firms and the media, the commission said a code of conduct should be introduced to level the playing field.
The draft code calls on tech companies to pay for content, though it does not say how much. It would also enable news companies to negotiate as a bloc with tech firms over how content appears in news feeds and search results.
The government argues that tech giants should pay newsrooms a "fair" amount for their journalism.
It's justified this market intervention by arguing that Australia's embattled news industry is struggling, and a strong media is vital to the public interest and democracy.
But Facebook has said it rejects any law requiring it to pay, and the argument behind it.
Meanwhile Google, despite resisting the law, has nonetheless agreed to multimillion-dollar contracts with three major Australian news outlets.
A symbiotic relationship?
It's clear that there is a huge reliance on Facebook for news - but its relationship with news publishers goes both ways.
Facebook claims that the media benefit more from this relationship than they do.
"Publishers willingly choose to post news on Facebook, as it allows them to sell more subscriptions, grow their audiences and increase advertising revenue," said William Easton, the company's local managing director.
He says Facebook generated five billion referrals to Australian news sites, worth about A$400m.
But news is one of the top reasons why people use social media, according to the Reuters report, and Facebook is the biggest social platform for it.
Newsrooms have said they can't ignore that audience. Meanwhile journalists say that Facebook has actively encouraged news sites to hold workshops for reporters and editors on how to use its platform better.
However it soon became clear there was an issue of transparency. Facebook constantly made changes to its software without notice to news publishers.
It made repeated changes to its News Feed algorithm - making some posts less visible to readers; or "throttling" the news feed, as one editor described it.
It was the absent editor in the room who could instantly dictate editorial changes.
'The goal posts kept shifting'
"The algorithmic changes were made with no pre-warning, no insights and no reasoning… [it] was incredibly frustrating," Isabelle Oderberg, a former social media editor for News Corp Australia, told BBC News.
"It affected our traffic and it was just mostly really upsetting. The social media community would [then have to] wait for Facebook to [explain] the change, though they didn't always explain it. It's always been clear what the power balance was."
The BBC spoke with other three reporters from different local media organisations, who asked to remain anonymous.
One radio journalist at a large Australian outlet told the BBC that, to them, it felt like the "goal posts kept shifting" - and priorities would change every year or two years to suit what would work best for Facebook.
"Overall, a massive issue lies in the extent to which media organisations entangled themselves willingly with the Facebook algorithm and began to measure their success via Facebook," they said.
The three reporters all noted the shift in newsrooms when Facebook decided to prioritise video - making news videos more prominent to Facebook users in the feed.
It resulted in dozens of video producers being hired, or existing journalists getting rushed skills training.
That was on top of the existing demand for digital producers who could write "clicky" headlines for online stories and social posts.
"We were told audio stories wouldn't work [on social] so you needed to write up the content in a digital article for it to be shared, but then suddenly it needed to be a video," said the radio journalist.
"And it felt sometimes like it didn't matter - the quality or the nature of what you were getting at, [or whether it] was a good story - if it wasn't suited to the algorithm," they added.
'No longer king of the hill'
Concerns for the future of the industry have also been expressed by experts outside the newsroom.
Rasmus Nielsen, director of Oxford University's Reuters Institute, told the BBC that distinctions between credible reporting and rumour are being eroded by Facebook's "feed" format.
But there are benefits too.
Mr Nielsen says Facebook has provided a platform for more people to come into contact with news, even if they aren't seeking it out.
It has also created a news environment which is more representative of communities that have been "roundly and routinely ignored by established media," says Mr Nielsen.
A study by the institute has found that around half of internet users do not actively seek out news content on a daily basis - something the media industry has not yet come to terms with, Mr Nielsen argues.
The challenge, then, is how to engage, inform and create value for consumers.
"What does it mean when you're no longer king of the hill with a structured, privileged access to people's attention, but actually have to fight for it in the trenches with lots of other things that people apparently find more compelling and useful than what they see in journalism?"
Reporting by the BBC's Frances Mao, Yvette Tan and Joshua Cheetham.