Cleo Smith: Australian man charged over four-year-old's abduction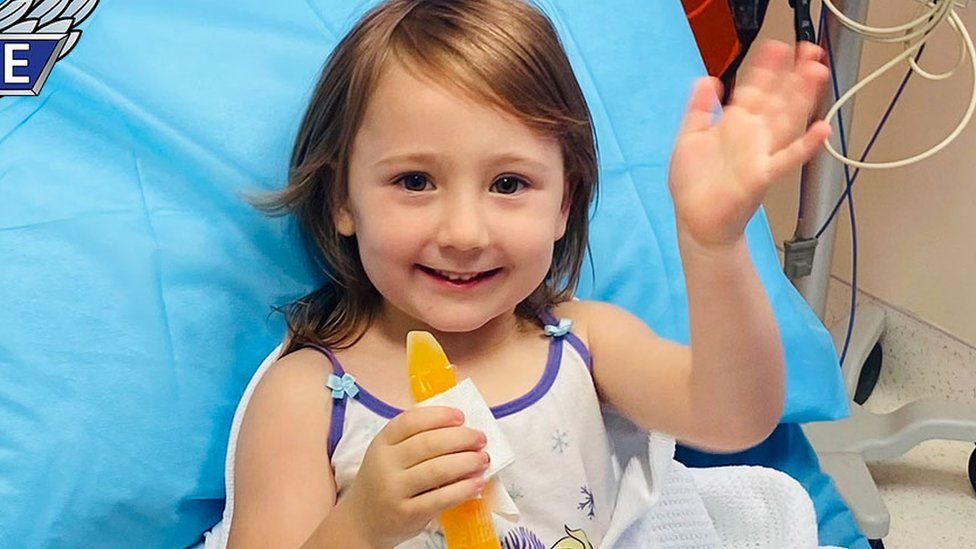 An Australian man has been charged with the abduction of four-year-old Cleo Smith, who was rescued on Wednesday after being missing for 18 days.
Terence Darrell Kelly, 36, appeared in court in the town of Carnarvon charged with forcibly or fraudulently taking or enticing a child under 16.
Cleo disappeared from her family's tent at a campsite on 16 October, triggering a massive search.
Police found her in a locked home in Carnarvon.
Cleo has since been reunited with her parents, who made desperate pleas for her return. "Our family is whole again," her mother, Ellie Smith, wrote on Instagram.
Authorities said Mr Kelly had no connection to the Smith family.
Mr Kelly, who police say was taken to hospital with self-inflicted injuries before being charged, did not apply for bail and was not required to enter a plea at the Carnarvon Magistrate's Court on Thursday.
He has been remanded in custody until 6 December, according to local media reports.
Police allege he acted alone. They have previously said the kidnapping was unplanned and "opportunistic".
Mr Kelly's neighbours expressed shock that he might have been involved, telling the West Australian newspaper he was a "very quiet" man who "kept to himself" but was known to everyone on the street.
ABC News reported that the man had been recently spotted by a neighbour buying nappies.
The search for Cleo at one stage had been likened to finding "a needle in a haystack", covering vast distances.
In the end, the house where she was discovered was 100km (62 miles) south of the remote campsite where she had last been seen, but just a few kilometres from her own family home, according to local media reports.
The relief felt by the officers who finally found her playing with toys in the locked house can be heard on audio released by police on Thursday.
In the recording, an officer can be heard saying "we've got her, we've got her", and asking the child her name.
"My name is Cleo," she responds, to the delight of the officers, who say: "Hello Cleo!"
The joy was felt across the police force, with deputy commissioner Col Blanch telling local radio of "seasoned detectives openly crying with relief" on hearing the news the little girl was safe.
Detective Sergeant Cameron Blaine said she was alert and aware when he and his colleagues found her.
Det Blaine, who visited the family after Cleo was released from a hospital check-up, added he was "amazed she seems to be so well-adjusted and happy" after her ordeal.
"It was really heart-warming to see her interact and playing in the backyard and just being herself and around her parents," he said.
According to Reuters news agency, specialists will now be brought in to interview Cleo, while her parents have been given help in how to preserve her memories of the incident.