EU aims to boost foreign suspects' rights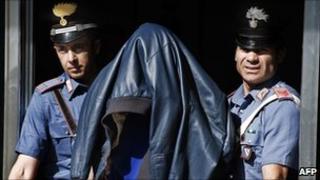 Police in EU member states may in future have to give foreign detainees an easily understood letter spelling out their rights in their own language.
The European Commission has said the same rights should apply to any EU citizens accused of a crime in another member state, to prevent miscarriages of justice and expensive appeals.
The plan has not yet become EU law.
In six EU countries, including France, Denmark and Greece, detainees only get verbal information about their rights.
The Lisbon Treaty gives the EU institutions a bigger say on law and justice matters because the EU Charter of Fundamental Rights is attached to the treaty.
In June the European Parliament backed another Commission directive which would guarantee indictees the right to have their legal proceedings translated into their own language.
The UK and Republic of Ireland opted into that legislation. It would provide a detainee held in another EU country with translations of their police questioning, court hearings and communications with a lawyer.
The rights to a fair trial and defence are set out in Articles 47 and 48 of the EU Charter of Fundamental Rights, and in Article Six of the European Convention on Human Rights.
Under the new draft directive, anyone arrested - or the subject of a European Arrest Warrant - will have to be informed in writing with a Letter of Rights listing their basic rights during criminal proceedings.
On Tuesday the Commission provided a model letter, but added that EU countries would be free to choose the exact wording.
"We all have seen police officers read rights to suspects on TV series," EU Justice Commissioner Viviane Reding said.
"It makes good TV, but it also serves a very serious purpose: it gives people a chance to know and assert their rights. It gives them confidence that justice will be served, wherever they are in Europe.
"Individuals cannot fully exercise their defence rights unless they know what they are. Knowing what your rights are and what you are accused of is crucial for a fair trial."