Iran nuclear sanctions by EU unacceptable, says Russia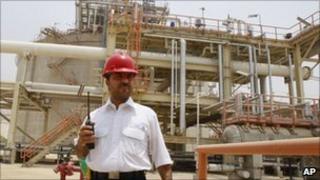 Russia has branded EU sanctions against Iran as "unacceptable", saying they undermine international efforts to rein in Tehran's nuclear ambitions.
The European Union on Monday adopted new sanctions targeting Iran's foreign trade, banking and energy sectors.
Iran's foreign ministry spokesman has condemned the "deeply regrettable" sanctions and vowed to continue its uranium enrichment work.
The EU measures go beyond the fourth set of UN sanctions adopted on 9 June.
They include a ban on dealing with Iranian banks and insurance companies, as well as steps to prevent investment in Tehran's oil and gas sector.
'Disdainful'
Russia, one of six world powers negotiating with Iran, supported the UN sanctions last month, but has objected to extra unilateral measures imposed by the US and EU since then.
"This not only undermines our joint efforts to seek a political and diplomatic settlement around Iran's nuclear programme, but also shows disdain for the carefully calibrated and co-ordinated provisions of the UN Security Council resolutions," the foreign ministry said in a statement.
The use of sanctions outside of the UN Security Council framework is "unacceptable," the statement said.
Iran is under four sets of UN sanctions over its refusal to heed repeated Security Council ultimatums to suspend uranium enrichment, the most controversial part of its nuclear programme.
Tehran says that it is enriching uranium purely for peaceful purposes, but Western powers accuse it of trying to develop a nuclear weapon.
Iran vowed on Tuesday to press ahead with its nuclear work despite the latest EU sanctions, which follow similar unilateral measures adopted by the US Congress on 24 June.
"These sanctions will not help in resuming talks and will not affect Iran's determination to defend its legitimate right to pursue a peaceful nuclear programme," foreign ministry spokesman Ramin Mehmanparast was quoted as saying by Iran's official Irna news agency.