French police find eight dead newborn babies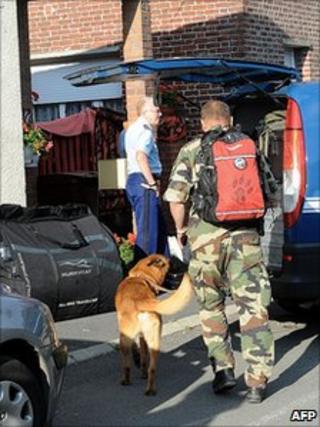 French police have arrested a couple after finding the bodies of eight newborn babies in a village, officials said.
Police were continuing to search with sniffer dogs in Villers-au-Tertre, near Lille in northern France, the officials said.
The two in custody are said to be the parents of the children.
They are being held on suspicion of concealment of a corpse and the non-reporting of a crime.
Forensic teams
Residents quoted by AFP said the new owners of a house in the village had called in the police after finding the remains of infants in the garden of their home.
Inquiries led to another house in the village where the bodies of more babies were found, the residents added.
However, other reports said the remains were found in the house and garden of the same home.
The bodies are reported to have been wrapped in plastic bags.
Prosecutors are due to hold a news conference about the discovery on Thursday.
The BBC's Christian Fraser, in Paris, says France has had a string of cases in recent years in which parents have killed their newborn babies.
In March, a mother confessed to killing six of her newborn children and hiding them in the cellar of her house in north-west France.