France infanticide mother's 'relief' after confession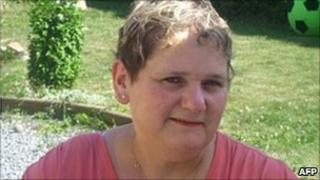 A French mother who admitted killing eight of her newborn babies is relieved that her secret is finally out in the open, her lawyer has said.
Dominique Cottrez has been placed under investigation over the deaths, which happened between 1989 and 2006.
Frank Berton said his client was "tired, worn out and battered down" after her questioning.
"She doesn't have to carry this on her conscience any more, and that's a kind of relief," he added.
Being placed under investigation is the first stage of criminal proceedings that can lead to charges.
Mrs Cottrez could face charges of voluntary homicide of the babies.
Mr Berton said Mrs Cottrez would undergo psychological tests to determine whether she was fully responsible for her actions, and said he believed that prosecutors may have been "a bit quick" to say she was fully aware of what she had done.
"For her part, she's said what is essential," he said, referring to her telling investigators where a further six bodies were, after the first two were found.
"To analyse why it happened, that she doesn't know," he added.
He said that Mrs Cottrez might not face charges over five or six of the deaths because of the statute of limitations.
In a news conference on Thursday, the prosecutor in the case said Mrs Cottrez had said she was fully aware of her pregnancies, but that she had not wanted any more children and did not want to see a doctor for contraception.
The remains of the infants were found in the village of Villers-au-Tertre, near the northern city of Lille, on Wednesday.
Two were found in a house that had belonged to the parents of the arrested woman, and the others were found in the Cottrez's house in the village.
Her husband, Pierre-Marie Cottrez, had initially faced investigation for allegedly concealing the bodies and not reporting crimes, but he has been freed without charge.