Satellite images: Fires across Russia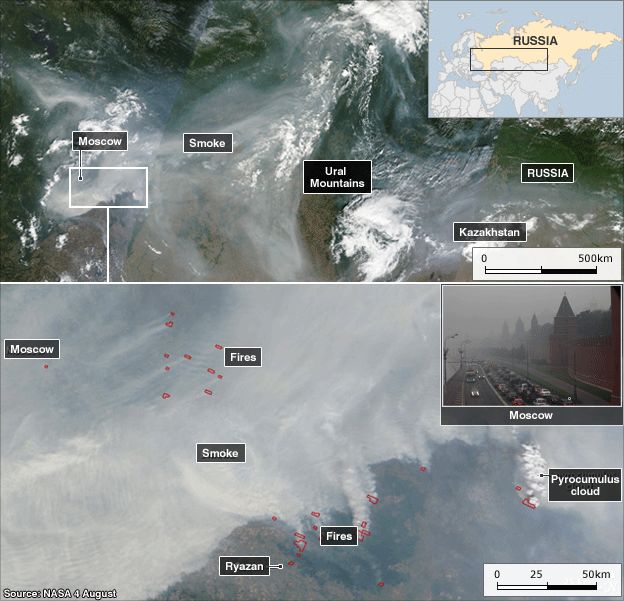 Intense fires burning in Russian peat bogs and forests have produced dense plumes of smoke stretching 3,000km (1,860 miles) across the country - equivalent to the distance from San Francisco to Chicago in the United States.
Nasa satellite images show the extent of the smoke from the fires, which have claimed at least 50 lives and destroyed thousands of homes in 14 regions of Russia.
The images also show pyrocumulus cloud formed by intense heat pushing air into the atmosphere in a dense plume. The smoke has reached up to 12km into the stratosphere, where it is then able to travel long distances to affect air quality far away.
A state of emergency has been declared in seven of the worst-hit regions - Mari El, Mordovia, Vladimir, Voronezh, Moscow, Nizhny Novgorod and Ryazan.
The Russian Emergency Situations Ministry said 712,412 hectares had been affected since the start of the emergency a week ago, amid a record heatwave with temperatures soaring to nearly 40C (104F).