Power cut in Russian city fixed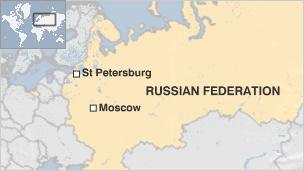 Electricity supply has been restored after a huge power cut plunged Russia's second city, St Petersburg, into darkness.
The lights went back on about an hour after a local sub-station failed, officials at the national grid said.
The power went off at about 1840 local time (1440 GMT), affecting most of the city and its suburbs.
Water supplies were also switched off in the city, which has 4.5 million inhabitants, reports said.
The power cut left underground stations in the dark and trolley buses at a halt.
"At present the power supply to all consumers has been restored, at the moment there are no consumers that are cut off," Dmitry Gryzunov, spokesman for the Federal Power Grid Company, told a local TV station.
The causes of the power cut are being investigated, he said.
The blackout lasted "no longer than an hour, this is for sure", he said.