France 'drops charges' over killing of Ali Mecili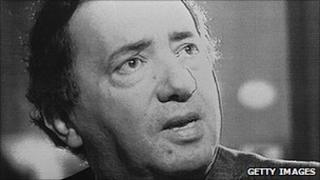 A French judge has dropped charges against an Algerian official over the killing of a leading Algerian opposition figure, a lawyer says.
Mohammed Ziane Hasseni was arrested two years ago in connection with the killing of Ali Mecili, who was assassinated at his Paris home in 1987.
He was head of protocol at Algeria's foreign ministry when detained.
The case caused a rift in diplomatic relations between Algeria and its former colonial ruler, France.
Mr Hasseni, who was arrested on an international warrant in the southern French city of Marseille, argued that he had been mistaken for someone of the same name.
He had been obliged to report to authorities and forbidden from leaving France.
Mr Hasseni's lawyer, Jean-Louis Pelletier, told AFP news agency on Tuesday that a Paris appeals court had dropped charges against his client who, he said, was "no longer concerned by the affair".
Mr Hasseni had been accused of ordering Mr Mecili's assassination by Mohamed Samraoui, a former Algerian intelligence officer who defected during the 1990s and is now living in Germany.
But Mr Samraoui partially retracted his claims in a video-conference session with Mr Hasseni in June 2009, according to AFP.
Judicial authorities changed Mr Hasseni's status from that of a suspect to that of a witness in March, due to a lack of evidence, the agency added.