Guide to the European Parliament: Salaries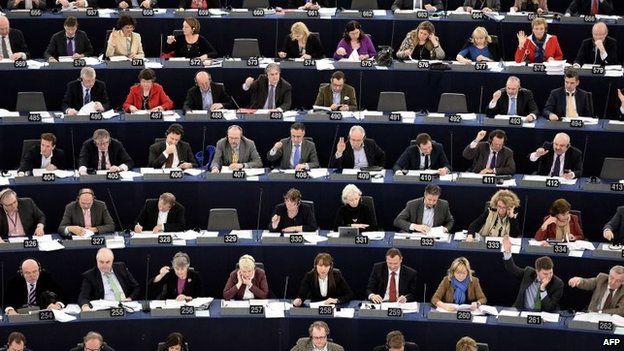 Until 2009 MEPs received the same salary as members of their national parliaments. As a result, Italian MEPs earned four times more than their Spanish counterparts - and about 14 times more than MEPs from some new member states.
A new salaries and expenses system was brought in for MEPs elected in June 2009.
The standard monthly payment for all MEPs is 7,957 euros (£6,537). It is roughly on a par with a British MP's salary, but when the pound is weak, MEPs earn more than MPs.
MEPs also get a flat-rate monthly allowance of 4,299 euros to cover office expenses, such as office rent, phone bills and computer equipment.
In addition, MEPs can claim for travel related to their official duties in Brussels and Strasbourg. In the past they could claim for an expensive flexible economy class flight even if they flew low-fare. But under the new rules they have to submit their ticket (which can be business class on air, or first class on rail) and will be reimbursed for what they paid.
A separate annual travel allowance - 4,243 euros maximum - covers official trips to other destinations. And they can claim for up to 24 return journeys in their home country.
MEPs also get a daily subsistence allowance - now 304 euros - for attendance at parliamentary sessions. It is intended to cover things like hotel bills and meals.
And they are entitled to reimbursement of two-thirds of their medical expenses.
Related Internet Links
The BBC is not responsible for the content of external sites.