French consul recalled over 'wine theft' in Hong Kong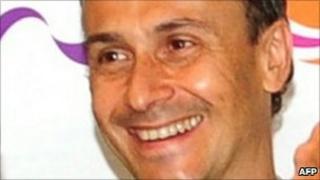 The French consulate in Hong Kong and Macau has refused to comment on reports that the consul there stole two expensive bottles of wine.
Consul Marc Fonbaustier, 46, had been recalled and suspended, the Foreign Ministry said last week, without giving specific reasons for the decision.
Sources in Hong Kong said the alleged theft took place in the restaurant of a private club in the Chinese territory.
Mr Fonbaustier had been at his post for just over a year.
He has also held the post of second counsellor at the embassy in Delhi.
Foreign Ministry spokesman Bernard Valero said last Thursday that an administrative investigation had been launched into the circumstances which led to the consul's recall.
"Judging by the file, these facts are likely to be incompatible with the professional conduct required of a French diplomat," he said.
Hong Kong media reports say the wine bottles were worth up to 5,000 euros.
Mr Fonbaustier apparently hid them in his trousers before removing them from the restaurant, the French newspaper Le Monde said, quoting sources close to the case.
The main evidence in the case probably comes from CCTV footage of the restaurant, the newspaper adds.