Pisa literacy survey: Finland loses top spot to Asians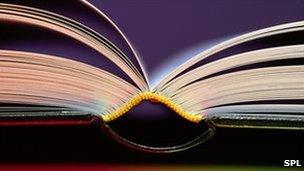 A world schools survey has dropped Finland from first place for literacy for the first time in a decade, placing it behind South Korea.
The tri-annual Programme for International Student Assessment (Pisa) survey of 15-year-olds ranked China's Shanghai region in first place.
With Finland coming third, its education minister blamed a decline in reading, especially among boys.
Pupils in Sweden and Ireland also performed worse than in 2006.
The survey is run by the Paris-based Organisation for Economic Co-operation and Development (OECD), a body set up in 1961 to promote democracy and the market economy.
Its 2009 survey covered both the OECD's own 33 member-states and 32 non-members including Russia and other former Soviet states.
The Chinese regions of Shanghai, Hong Kong and Macao, but not China the country, were also included.
Angel Gurria, the OECD's secretary-general, said the survey suggested that countries with similar levels of prosperity could produce very different results.
"This shows that an image of a world divided neatly into rich and well-educated countries and poor and badly educated countries is now out of date," he added.
"Since 2000, Finnish reading skills have decreased somewhat," Finnish Education Minister Henna Virkkunen acknowledged at a news conference.
"Ten years ago, one in five youths said they did not read for pleasure. Now that figure is one in three, and 50% for boys."
In the science category, Finland came in second, and only managed sixth place in maths.
Jouni Vaelijaervi, director of the Institute of Educational Research, which administers the Pisa tests in Finland, said that, overall, Finland's results remained "excellent".
Kaisa Alanne, head of Sakarinmaeen School in the eastern suburbs of Helsinki, told AFP news agency boys were not inherently less interested in reading than girls.
"It's more about finding the right way to activate them," she said.
The survey found that countries where students repeated years more often tended to have worse results overall, with the widest gaps between children from poor and better-off families.
Making students repeat years was most common in Belgium, France, Luxembourg, Portugal and Spain.
Other than Finland, seven European countries performed significantly better in literacy than the OECD average: Belgium, Estonia, Iceland, the Netherlands, Norway, Poland and Switzerland.
Among those performing significantly worse than average were Italy, Spain, Austria and Greece.
The worst-performing European state was Azerbaijan, coming second-last to Kyrgyzstan, while Russia lay in 43rd place, two places behind Turkey but ahead of Serbia.
Related Internet Links
The BBC is not responsible for the content of external sites.