Pensioner paid £7,000 to conmen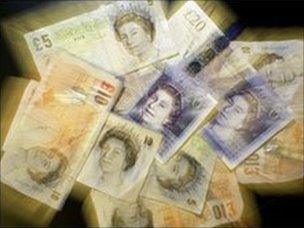 Consumers have been urged not to "pour money down the drain" by hiring bogus workmen, after a pensioner was conned out of more than £7,000.
Trading Standards issued the warning following an incident in east Belfast, where an elderly woman was targeted by rogue traders.
The woman was approached by conmen, who told her that a blockage in her drains needed to be urgently fixed because it was causing problems in another street.
She paid them £7,750 in cash.
The victim later discovered that the problem did not exist and she had been duped out of her savings.
Mary McKeown from Trading Standards Services said: "Rogue traders frequently pressurise householders to hand over cash by convincing them that their homes require urgent repair work.
"In this particular case the trader even lifted up a drain close to the lady's home to show her the alleged blockage.
"After paying the full amount, the elderly lady queried the price, as she thought it was too expensive. The workmen informed her that special parts were required, and implied that the job was cheap as they were already working in the area."
Ms McKeown urged householders not to feel pressured in to agreeing to any alleged repair work with strangers who arrive on their doorsteps.
She also encouraged homeowners to research their consumer rights.
"Always seek a second opinion from a trusted person and do not agree to a trader starting any work straight away.
"Reputable traders will allow a customer to take time to come to a decision," said Ms McKeown.
"The law states that, where goods or services cost over £35, consumers are entitled to a seven day cooling-off period during which they can cancel the contract.
"Sellers must provide prospective buyers with written notice of these rights, along with a cancellation form.
"If traders do not comply with these requirements, any contract agreed with a customer will not be legally binding. More importantly, such traders will be committing an offence."
Ms McKeown said anyone who is worried they may have been conned into agreeing to unnecessary repair work should visit Consumerline or call 0300 1236262.
Related Internet Links
The BBC is not responsible for the content of external sites.