Serbia makes U-turn over Nobel Prize ceremony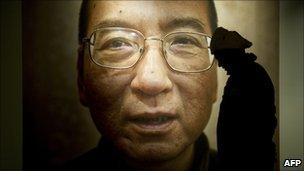 Serbia has reversed its decision to boycott the Nobel Peace Prize ceremony for imprisoned Chinese dissident Liu Xiaobo in Oslo.
Ombudsman Sasa Jankovic was to attend the ceremony in response to widespread public opinion in Serbia, the government announced.
Earlier, Foreign Minister Vuk Jeremic announced his country would not attend because of its ties to Beijing.
China has sought to discredit the award for the jailed pro-democracy activist.
Prime Minister Mirko Cvetkovic took the decision to send the ombudsman, Serbian media say.
He had spent Thursday on a visit to Brussels where he met EU officials.
Serbia's initial announcement that it would avoid the ceremony drew sharp criticism from officials in the EU, which the country aspires to join.
According to an unconfirmed report in Serbian tabloid Press, President Boris Tadic was furious with Mr Jeremic for announcing the boycott without consulting him, and wanted to sack him.
"His aides persuaded him that the dismissal of the foreign minister would be at present more damaging than beneficial," the Press report says, quoting an unnamed source.
"President Tadic literally went berserk when he heard that Jeremic had decided alone to boycott Nobel... for jeopardising European integration, the number one national priority," the Serbian tabloid adds.
Related Internet Links
The BBC is not responsible for the content of external sites.