Interpol warned of 'al-Qaeda plots' in US and Europe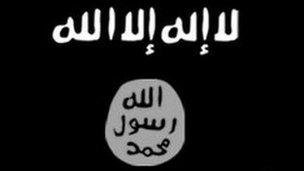 Interpol has confirmed it has received information about possible attacks by al-Qaeda cells in the US and Europe.
The global police agency's office in Baghdad received information about the alleged threats on Wednesday.
Iraqi Interior Minister Jawad al-Bolani earlier told the Associated Press that militants had confessed suicide attacks were planned for the Christmas period.
The suicide bombing in the Swedish capital Stockholm last weekend was one of the alleged plots revealed, he said.
Officials say they are 98% sure the bomber was Iraq-born Taimour Abdulwahab al-Abdaly, who grew up in Sweden and was living in the UK.
Abdaly owned a car that exploded in Stockholm, shortly before the blast nearby which killed the bomber. Two people were also injured.
Officials believe the bomber intended to kill "as many people as possible", possibly at the central train station or a popular department store.
On Wednesday, Mr Bolani told AP that the Iraqi authorities had told Interpol about the confessions obtained by captured insurgents in the last two weeks, and alerted the US and European countries of the danger.
The minister said several detainees claimed to be part of a cell that took its orders directly from al-Qaeda's senior leadership. One of the suspects was a jihadist from Tunisia, he added.
"Several members of this terrorist group have direct links with the central leaders of the al-Qaeda organisation," he said. "Those captured represent the main structure of the al-Qaeda organisation in Iraq."
Mr Bolani did not specify which European countries were alleged targets, and there was no way to verify the confessions.
However, he said the suspects had claimed last Saturday's bombing in Sweden was one of the plots - albeit after the attack had taken place.
Swedish prosecutor Agneta Hilding Qvarnstrom told AP that she was not aware of any ties between Abdaly and al-Qaeda in Iraq.