Rwanda rebel Mbarushimana's extradition to ICC upheld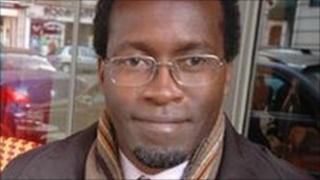 France's highest court has upheld an order to extradite Rwandan rebel leader Callixte Mbarushimana to face trial at the International Criminal Court (ICC).
A lawyer for Mr Mbarushimana said the court had rejected his client's appeal against extradition.
Mr Mbarushimana is accused of 11 counts of war crimes and crimes against humanity, allegedly committed in the Democratic Republic of Congo last year.
The lawyer told the AFP news agency his client could soon be extradited.
The ICC in The Hague says there is evidence suggesting that Mr Mbarushimana, who has lived in France as a political refugee since 2002, contributed to the crimes in DR Congo via local and international media.
Mr Mbarushimana's ethnic Hutu FDLR group is at the heart of years of conflict in eastern DR Congo, near Rwanda.