Germany drops probe into 'poisoning' of Russian couple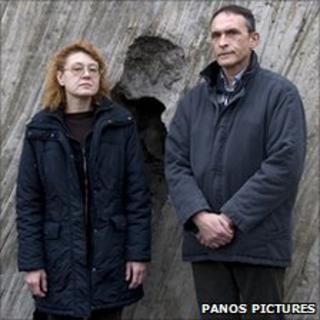 German prosecutors have dropped an investigation into claims by two Russian dissidents living in Berlin that they had been poisoned.
Viktor Kalashnikov and his wife Marina were reported to have 50 times the safe level of mercury in their blood.
A probe was launched in December, but prosecutors said there was no evidence the couple were deliberately poisoned.
Mr Kalashnikov was a former colonel in the KGB while his wife is a historian. Both have been critical of the Kremlin.
"Moscow poisoned us," Mr Kalashnikov told the German magazine, Focus.
They have suffered health problems as a result of the high mercury levels, with Mrs Kalashnikov losing half her hair and Mr Kalashnikov losing a considerable amount of weight. They have also suffered bouts of restlessness, blinding headaches and pains in the spine.
But a spokesman for the state prosecutor's office in Berlin told the AFP news agency on Tuesday: "There is no evidence that they were poisoned, at least in Germany."
In 2006, former Russian agent Alexander Litvinenko died in a London hospital from radioactive poisoning.
British investigators suspect former KGB agent Andrei Lugovoi was behind his murder, although he has strenuously denied the accusation.