Rwandan mayor Rwabukombe tried for genocide in Germany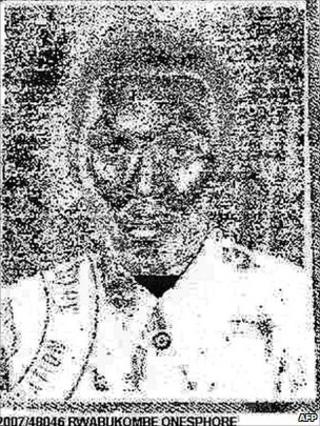 A former Rwandan mayor has gone on trial accused of ordering three Tutsi massacres during the country's 1994 genocide, in the first such case prosecuted in Frankfurt, Germany.
Onesphore Rwabukombe, a 54-year-old ethnic Hutu who has lived in Germany for several years, was arrested by German police last summer.
He is charged with genocide, murder, and incitement to genocide and murder.
He could face life in prison if convicted.
"Between April 11 and 15, 1994, the accused ordered and co-ordinated three massacres in which a total of at least 3,730 members of the Tutsi minority who had sought refuge in church buildings were killed," prosecutor Christian Ritscher read out from the charge sheet in court.
Mr Rwabukombe, who was mayor of Muvumba in north-eastern Rwanda, is also accused of having personally taken part in killings by Hutu militia.
The trial is to due to run until at least October.
An estimated 800,000 people were killed during the 1994 genocide, most of them Tutsis.