Man in County Kildare was 'forced to eat part of ear'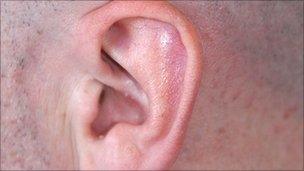 Irish police are investigating claims a 21-year-old homeless man was forced to eat part of his own ear during an attack in County Kildare.
A gang armed with metal bars and hammers is reported to have attacked the man during the incident at Newbridge on Monday morning.
Police sources said it was unclear whether part of the man's ear was cut off or bitten off by the gang.
The man told medical staff he had been forced to eat part of his ear.
It is understood the man has discharged himself from hospital and has not made a complaint to police about the incident.
He is believed to have suffered bruising and cuts to his face, head, jaw and arms.