BBC Russian radio broadcasts end after 65 years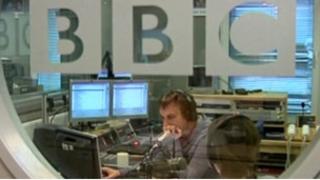 Radio broadcasts on the BBC's Russian Service are coming to end on Saturday because of cuts in government funding.
The service was set up in 1946 and enjoyed an audience of millions of Soviet listeners during the Cold War.
After the collapse of the USSR, it was rebroadcast on Russian radio stations, but these partnerships suffered as ties between Moscow and London deteriorated.
A limited audio service will continue to be broadcast via the internet on bbcrussian.com.
The BBC's Vietnamese language service, on air since 1952, had its final radio broadcast on Saturday.
On Friday, BBC's Mandarin Chinese, Caribbean and Azeri broadcasts on radio also came to an end.
Five language service at World Service have been shut down and a number of programmes in English are ending.