Euro court backs spy-swap Russian Igor Sutyagin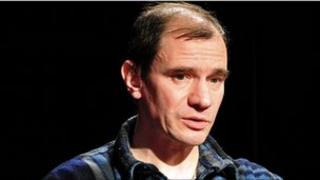 The European Court of Human Rights has ruled that Russia wrongly imprisoned the scientist Igor Sutyagin, who was later flown to the UK in a spy swap.
The court in Strasbourg told Russia to pay 20,000 euros (£18,000) in damages to Mr Sutyagin, who was arrested in 1999 and released last July.
The judges said his trial for alleged spying had lacked impartiality and he had been held on remand for too long.
Mr Sutyagin, who now lives near London, says he longs to return to Russia.
He was among four prisoners expelled to the West last July in return for Russian agents who confessed to being part of a secret spy ring living undercover in the United States.
In 1999 a Russian prosecutor accused him of passing military and technical information to a London-based consulting firm, Alternative Futures, for payment.
He was detained and finally sentenced in 2004 to 15 years in prison for spying.
He denied the charges, insisting that the information he passed on was not military and came from open sources.
In July 2002 he turned to the European Court to examine his case.
In their ruling the judges in Strasbourg supported his complaint, saying the presiding judge at his trial had been "replaced for unknown reasons and without procedural safeguards".
The Chamber judgment is not final - Russia still has three months to refer the case to the court's Grand Chamber, if it so wishes. A panel of judges may, however, decide to reject such a request and make Tuesday's ruling final.
After the ruling Mr Sutyagin told Ekho Moskvy radio: "I want to return to my home country, I want to return to my home. However, for the time being I have no confidence whatsoever that I can do that."
Throughout his 11 years in detention, in a succession of Russian jails and labour camps, he continued to protest his innocence.