Dublin archdiocese close to 'financial collapse'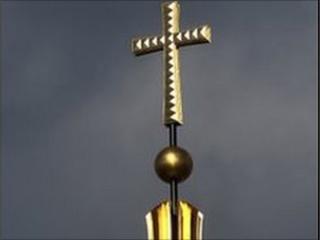 The Catholic archdiocese of Dublin is close to a "state of financial collapse", according to a leaked consultation document from its Council of Priests.
The document blames a decrease in collections and declining participation at mass.
It also cites the cost of settlements made to clerical abuse victims.
The document, published by the Irish Catholic, says cash reserves built up by the diocese have been spent.
It suggested that all central administration posts must be assessed and pay cuts, in line with Irish public service pay reductions, must be considered by diocesan agencies and parish workers.
The document proposed the possibility of a parish based levy on Catholic families, which could raise up to 3m euros (£2.6m) a year.
A spokeswoman for the archdiocese confirmed the existence of the document. She said it was aimed at addressing the economic realities facing the archdiocese.
She said to make no changes would have serious financial consequences.
It is understood that members of the Council of Priests, which advises the archdiocese, are considering the document and will speak with priests at parish level and report back on their findings at a meeting in September.