Dutch state found liable for 1947 Indonesia massacre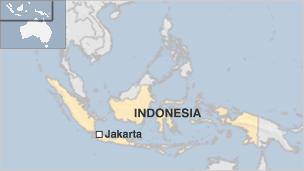 A court in the Netherlands has found the Dutch state responsible for a massacre by its colonial troops in Indonesia in 1947.
It said the government was liable to pay compensation to relatives of those killed in an operation against independence fighters.
Almost the entire male population of a village east of Jakarta was shot dead.
The Dutch authorities say 150 people were killed in Rawagedeh - the victims' group says it was more than 400.
"This court finds that the (Dutch) state acted wrongly through these executions and that the state is liable to pay damages in terms of the law," judge Daphne Schreuder said in The Hague on Wednesday.
The judge added that "the state's argument that the case has expired based on the statute of limitations and of reasonableness and fairness is unacceptable".
The BBC's Anna Holligan in The Hague says it was a notorious massacre that happened in western Java during Indonesia's bloody battle for independence from colonial rule.
None of the soldiers involved was ever prosecuted.
Over the last few years, the victims - including seven widows, one daughter and one of the few men who survived - have been fighting for compensation and recognition of the war crimes that were committed, our correspondent says.
The Dutch government had previously expressed its regret for the attack.
A separate hearing to determine the exact amount of compensation to be paid would be held later.