Dissident suspects 'had mortar firing tubes'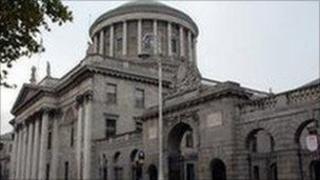 Four men have been remanded in custody in Dublin charged with firearm and explosives offences.
Joseph Mooney, 45, from Kilmeaden and David Rockett, 29, of Kilmacthomas, both County Waterford, were charged with having three mortar firing tubes.
Joseph O'Brien, 27, from Enniscorthy in County Wexford is charged with having a revolver and 200 rounds of ammunition.
Desmond Brennan, 64, from Ennis in County Clare faces a charge of having explosive substances.
All four will appear again at the same court next Thursday.
Another five people held during raids across the Irish Republic on Thursday and Friday remain in custody.