Q&A: Turkey's military and the alleged coup plots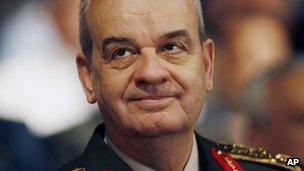 The Ergenekon coup plot trial is widely considered Turkey's most important court case in recent years. It targeted the military establishment, long seen as the guardian of Turkey's secular values.
The 275 defendants included the former armed forces chief - Gen Ilker Basbug - as well as other senior officers, journalists, lawyers, academics and politicians. They were accused of plotting to topple Prime Minister Recep Tayyip Erdogan's government.
The ruling Justice and Development (AK) Party, which is rooted in Islam, has cracked down hard on alleged anti-government conspirators, and there have been other high-profile trials of military officers.