Andorra profile - Leaders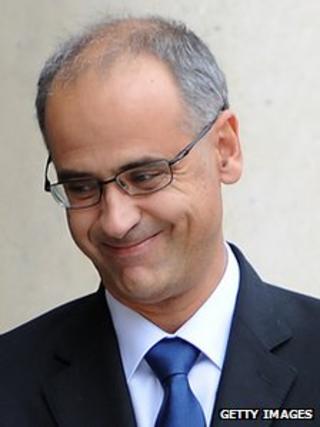 Co-heads of state: Joan Enric Vives i Sicilia, Bishop of Urgell, Spain, and President Francois Hollande of France
Head of government: Antoni Marti
Antoni Marti took over as head of government after his Democrats for Andorra coalition heavily defeated the incumbent Social Democratic Party (PS) in an early parliamentary election in May 2011.
Mr Marti campaigned on a platform of opposing the introduction of an income tax proposed by Mr Cassany, but in June 2013 he bowed to European Union pressure and announced that Andorra would bring in personal income tax after all.
His predecessor, Jaume Bartumeu Cassany, had called the snap election when the opposition blocked the government's budget in parliament for the second year running.
In elections in 2015, Mr Marti's Democrats lost five of the 20 seats they had won in 2011, but held on to their majority in the 28-seat in the General Council (parliament).
An architect, Mr Marti was mayor of Escaldes, Andorra's second-largest town, from 2004-11.