Andorra profile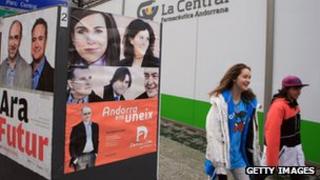 The Andorran media scene is partly shaped by the proximity to France and Spain.
Andorrans have access to broadcasts from both countries, and for many years Andorra was home to Sud Radio, a powerful station broadcasting to southwest France.
The constitution provides for freedom of speech and of the press. There were 69,000 internet users by June 2012, around 80% of the population (InternetWorldStats.com).
The press
Television
TVA - public, operated by Radio i Televisio d'Andorra
Radio