Sean Gallagher's RTE presidential debate complaints upheld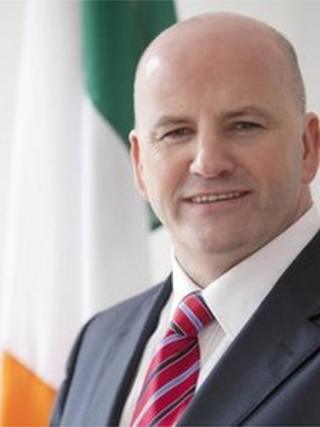 The Broadcasting Authority of Ireland (BAI) has upheld a complaint by former presidential candidate Sean Gallagher.
They related to two RTE programmes broadcast last October.
Mr Gallagher argued that the broadcast of a tweet on Frontline from what had been erroneously described as the 'Martin McGuinness for President Campaign' was unfair.
He had been leading the polls with three days to go when the fake tweet was aired.
During a heated exchange with fellow candidate Martin McGuinness on the Frontline programme, it was alleged that Mr Gallagher had collected a cheque for 5,000 euro for Fianna Fáil, from businessman and convicted fuel-smuggler Hugh Morgan - an assertion Mr Gallagher denied.
However, later in the programme the host Pat Kenny read out a tweet incorrectly attributed to the official McGuinness4Pres Twitter account, which indicated that the businessman would be appearing at a press conference the following day.
Mr Gallagher faltered in his response and was jeered by the audience.
The candidate subsequently complained to the BAI that the broadcast of the tweet was unfair, and indicative of a lack of objectivity and of partiality.
He argued that this programme coupled with a subsequent interview during the Today with Pat Kenny radio programme the following morning were in breach of the section of the Broadcasting Act dealing with fairness, objectivity and impartiality.
Upholding the complaint the BAI agreed it was unfair and there were no apparent efforts made by RTE to verify the source and accuracy of the content of the tweet.
It said that verification of information is an important role for broadcasters, particularly in the context of news and current affairs and coverage of national ballots.
Mr Gallagher was one of seven candidates in the race to succeed Mary McAleese.
The presidency was won by the Labour Party's candidate, Michael D Higgins.