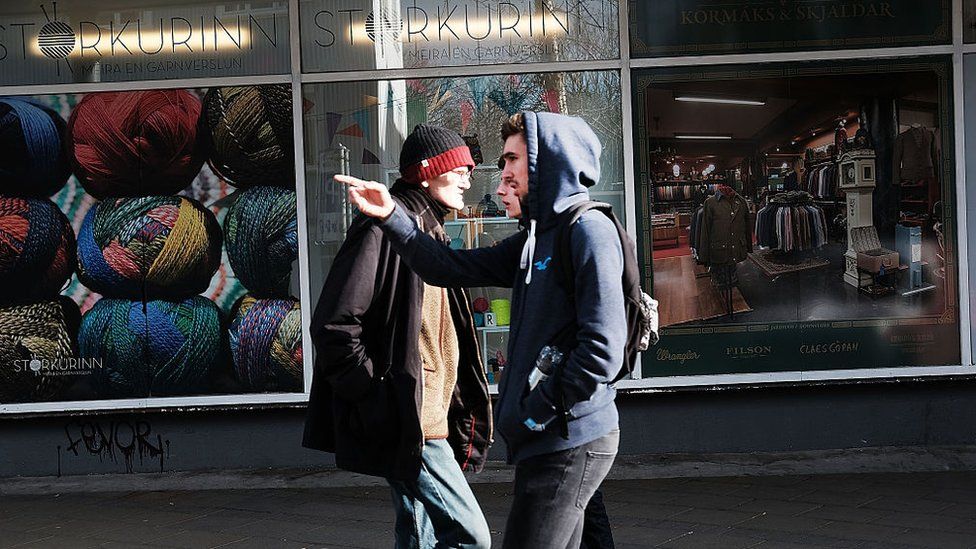 National public radio and TV is provided by the Icelandic National Broadcasting Service (RUV), which is owned by the state.
The RUV is tasked with promoting the Icelandic language and culture. It is funded from a licence fee and advertising revenue.
Media ownership is highly concentrated. The 365 company runs the main private TV and radio stations and the highest-circulating newspaper, Frettabladid.
The constitution guarantees "absolute" press freedom, but the situation for journalists has worsened in recent years because of poor relations between politicians and the media, says Reporters Without Borders.
Legislation passed in 2010 aims to give greater protection to journalists and whistleblowers than any other such law in the world.
A 2019 study, based on OECD data, found that Iceland had the highest level of online news consumption, with about 93% of the population getting news updates online, rather than traditional media.
There were 343,000 internet users by July 2022, comprising 99% pf the population (Internetworldstats.com).