Flu cause of Fahan, Donegal, nursing home deaths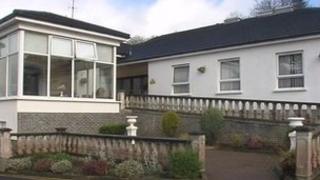 Six residents who died after becoming ill at a private nursing home in County Donegal had contracted influenza, the Irish Health and Safety Executive has said.
Five of the deaths at Nazareth House in Fahan were in the last five days.
The HSE said tests confirmed that influenza was the cause of the respiratory type illness amongst the residents in the private nursing home.
Samples were tested by the National Virus Reference Laboratory.
The HSE said all residents in the nursing home have received either active or preventative treatment for influenza.
Eleven of the 39 are believed to be showing symptoms.
Dr Darina O' Flanagan, director of the HSE, said: "The results prove that the measures put in place by the Public Health Department of HSE North West have been appropriate since they became aware of the tragic deaths of residents in the nursing home."
Dr Peter Wright, director of public hHealth, HSE North West added: "The public health department in HSE North West continues to closely manage and monitor the situation.
"While flu is usually a relatively mild infection it can be a very serious illness among the elderly and is a common cause of death in older people.
"People visiting older residents of the Nazareth nursing home and healthcares staff should ensure that their vaccinations for influenza are up to date."
It is understood that all of those who died at the nursing home, which is close to Buncrana, were over 80 years old.