Flu cause of Fahan, Donegal, nursing home deaths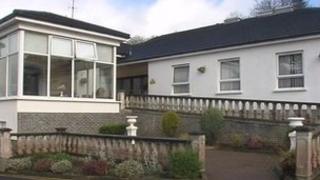 Investigations are continuing into the influenza outbreak which has claimed six lives in less than a fortnight at a nursing home in County Donegal.
Five of the deaths at Nazareth House in Fahan were in the space of five days.
The Health Service Executive (HSE) said that eleven of the 39 residents were exhibiting respiratory symptoms attributed to flu.
The executive confirmed that four of those who died had been vaccinated against the influenza virus.
Dr Peter Wright, Director of Public Health with HSE North West, has said the public should not be concerned about the vaccine's overall effectiveness.
On Tuesday, the HSE said tests confirmed that influenza was the cause of the respiratory-type illness amongst the residents in the private nursing home.
Samples were tested by the National Virus Reference Laboratory.
The HSE said all residents in the nursing home had received either active or preventative treatment for influenza.
It is understood that all of those who died at the nursing home, which is close to Buncrana, were over 80 years old.