Rise in involuntary mental health admissions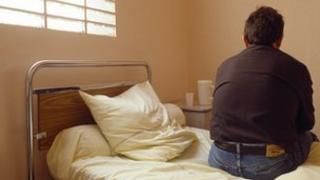 The number of people who have been admitted involuntarily to mental health services in the Republic of Ireland has increased, according to a new report.
The Mental Health Commission's annual report said that 2,057 adults had been admitted involuntarily in 2011, a 5% increase on the previous year.
In total, 326 children were admitted in 2011. A third were sent to adult units.
Twenty children were admitted involuntarily last year, an increase of more than than 50% from 2010 figure.
The commission also said unwilling patients should not be treated with electro-convulsive therapy.
A separate report by the Inspector of Mental Health Services found only three mental health units were fully compliant with regulations in 2011.