Christian Dior appoints Raf Simons artistic director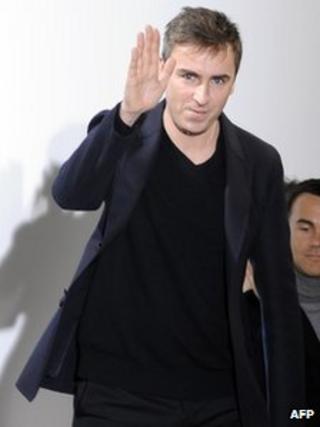 Christian Dior has appointed the Belgian designer Raf Simons as its new artistic director.
The 44-year-old replaces John Galliano, who left in disgrace last year after an anti-Semitic outburst.
The Paris-based fashion house said in a statement that Mr Simons will "inspire and push into the 21st Century" the Dior style.
Raf Simons, who previously designed for the Jil Sander label, will present his first show for Dior in July.
Mr Galliano was sacked last year after being filmed in a Paris bar using anti-Semitic insults.
He was convicted and fined by a French court and has apologised for his behaviour.
The British designer blamed drug and alcohol addictions for the outburst.
Mr Galliano's former assistant Bill Gaytten has overseen Dior's collections since he left.